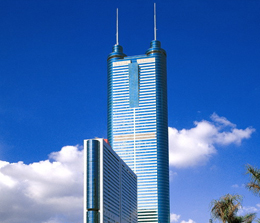 Shenzhen Inco Supply Chain Co., Ltd constantly committed to SCS(supply chain service) outsourcing. Cooperating efficiently with resources such as international logistics、import/ export customs clearance、 inspection & quarantine、 duty drawback、foreign exchange、bonded warehousing and distribution to provide professional、efficient and personalized service of SC including overseas purchasing、transportation、 inventory management、 domestic distribution、financial settlement、supply chain management solution for domestic and foreign customers.
After many years of accumulation of innovation, Inco has established perfect service management process and risk control system, at the same time , cultivated a group of excellent、professional and efficient service team which gathers a bunch of elites covers trade、customs affairs、 logistics、information technology development、finance and other related fields. To serve customers better and to speed up the logistics、information flow and capital flow, Inco has developed information technology system independently to synthetic data information includes purchasing、 production、inventory and marketing with customers around the world. According to customers product features and sales model, our technology developer can add extra system functions to optimize systemic information and customer analysis.
In the future, Inco will keep focusing on providing professional SCS, maximizing the security of partner's resources, and exploring the market of SCS hand in hand with our new and old customers.